Essex hospital nurse tackles alcohol admissions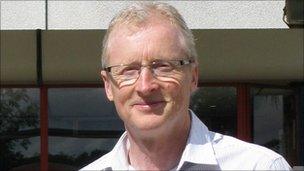 A nurse has been appointed to try to tackle the number of alcohol-related admissions at hospitals in Essex.
Government figures show 3,950 people were treated at hospitals in Colchester and Tendring in 2008/9 for illnesses or injuries related to alcohol.
Nurse specialist Eddie Lansdown will work directly with patients at Colchester General Hospital and Essex County Hospital.
He will also train staff to identify patients who may have a drink problem.
His three-year role as an alcohol nurse specialist is being funded by NHS North East Essex.
Mr Lansdown said: "The hope is that we will be able to identify patients who need some help with their drinking and put in place appropriate interventions so that they are less likely to need repeat admissions or visits to hospital.
"It is widely acknowledged that alcohol is placing an ever-increasing burden on the health service and that is true of the NHS in north east Essex."
According to an NHS report published in 2008, hospital admissions linked to alcohol has more than doubled since 1995.
More than one in 20 people who were treated at hospitals in Colchester and Tendring had drink-related diseases or injuries.
The statistics covered patients including those admitted to A&E after being involved in drunken brawls in Colchester town centre, to long-term alcoholics being treated for liver disease.
Related Internet Links
The BBC is not responsible for the content of external sites.