Oil slick washes ashore at Southend beach in Essex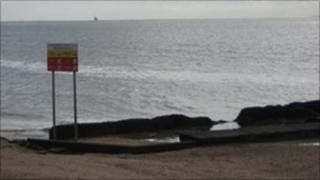 People have been advised to keep away from a beach in Essex where an oil slick has washed ashore.
Four miles of beach at Southend has been affected by oil which is also reported on parts of Canvey Beach.
Southend Borough Council emergency planner Keith Holden said the oil could be seen as large globules attached to seaweed.
It is believed to have come from a boat in the River Thames and the council is liaising with the Environment Agency.