Sainsbury's helps Essex council to reduce unemployment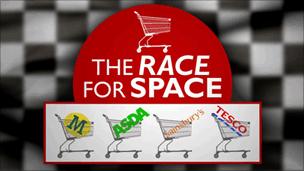 A supermarket has used a provision in planning law intended to boost community or infrastructure projects to help alleviate unemployment in Essex.
One of the largest Sainsbury's in England has been built at Colchester.
Up to 243 new jobs were offered to unemployed people in the town before the store opened on 1 December.
The Sainsbury's human resources team worked with Colchester Borough Council to fill the posts under a legally binding section 106 agreement.
A council spokeswoman said the arrangement was made under the Town and Country Planning Act 1990 to help deal with the large number of people out of work in the town.
"We have a large population and while the percentage of unemployed is around the national average it still means a lot of people looking for jobs."
The planning act allows a local authority to enter into legally binding agreements as a condition of granting planning permission. This is called a Section 106 Agreement.
These agreements are usually a way of addressing matters that make a development acceptable in planning terms.
"They are increasingly used to support the provision of services and infrastructure, such as highways, recreational facilities, education, health and affordable housing," a government statement said.
BBC research has revealed in the past two years at least 39 new supermarkets have been opened across the East and if all current applications are approved at least 32 more will go-ahead.
The research showed Tesco, Asda, Sainsbury's and Morrisons, the so-called 'big four' of supermarket companies, are competing for space in Essex towns.
But all are willing to cooperate in many different ways with local authorities and community groups to win planning approval.
In Essex at least 11 applications were made by the top four supermarkets in the two years to 1 November and eight were approved, creating extra floor space of 22,226 square metres.
The supermarkets have prompted protests as well as support.
In Saffron Walden an application for a new Sainsbury's store and an extension to an existing Tesco are under consideration.
However an opposition group supported by Friends of the Earth has been set up to try to limit the development.
The opposition groups believe the supermarkets pose potential harm to the centre of the town because many shops would find themselves in direct competition.
Both supermarkets deny this, saying that the scale of their developments are complementary to a growing population.
Related Internet Links
The BBC is not responsible for the content of external sites.