Bamber's Essex murders case is reviewed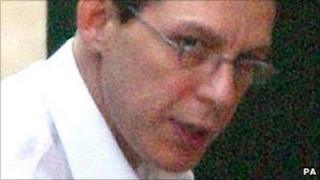 The case of convicted killer Jeremy Bamber is being considered by the Criminal Cases Review Commission (CCRC) on Monday.
Bamber's lawyers hope the CCRC will make a decision on whether to pass the case to the Court of Appeal.
Bamber was jailed for shooting his adopted parents, his sister and her six-year-old twin sons at their farmhouse in Tolleshunt D'Arcy, Essex.
The 50-year-old was given a whole life sentence for the 1985 killings.
Bamber has always protested his innocence and claims his schizophrenic sister Sheila Caffell shot her family before turning the gun on herself.
Last year, it emerged that photographs which were used as prosecution evidence against Bamber were to be reviewed after an expert claimed there were discrepancies on crime scene pictures.
A CCRC spokesman said a meeting of CCRC officers would be looking at the Bamber case on Monday.
But he could not say whether any decision would be made then or at a later date.