Fugitive car racket leader due in court in Essex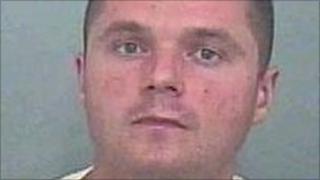 A 36-year-old man jailed in his absence over a £750,000 stolen car racket has been arrested in Edmonton, London.
Joanas Bondarenko was convicted and jailed for seven years at Chelmsford Crown Court on 1 July 2010.
He failed to attend his trial but is due to appear before Chelmsford Crown Court on Monday to hear his sentence handed down formally by a judge.
Bondarenko led a gang of Lithuanians arrested by Essex police over the theft of up to 70 high-value cars.
Gang members were caught after they hired an Audi A4, a Mercedes C180 and a Vauxhall Astra from companies at Stansted airport in April 2009.
The cars were not returned to the hire company and were later recovered with cloned identities during a police investigation called Operation Nidus.
Police said the gang also received stolen cars taken from homes across London and the Home Counties where burglaries had been committed to obtain the keys.
"They specialised in handling stolen BMWs, Mercedes, Audis and top-of-the-range Volkswagens," a spokeswoman said.
Seven men, all Lithuanians, were convicted of the crimes and Bondarenko was identified as the ring leader.