Second park and ride site opened in Chelmsford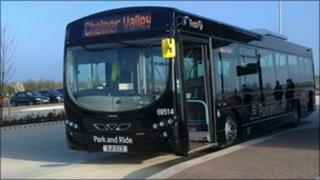 A second park and ride site for Chelmsford has been officially opened in the north of the town.
The Chelmer Valley Park and Ride, on the A130 Essex Regiment Way at Pratts Farm roundabout, has space for 700 cars and 20 bicycles.
It will run buses to and from the town centre from Monday to Saturday between 0700 and 2050 BST.
The town's Sandon park and ride site, which opened in 2006, is used by 300,000 people each year.
The new route includes stops at Anglia Ruskin University and the town's railway station.
It will be operated by First Essex Buses Ltd and Chelmsford Borough Council.