Essex Police warning on the danger of laser pens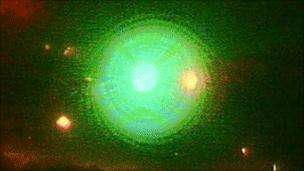 Police are warning of the dangers of shining laser pens at aircraft after a number of cases near a town in Essex.
Three incidents occurred over Harlow on three consecutive nights earlier this week with pens being shone at planes coming into land at Stansted Airport.
Essex Police said the activity, which is a criminal offence, could have "extremely serious consequences".
PC Alan Hodgetts said: "Not only can it be a distraction for the pilots, it can potentially put aircraft in danger."
He explained the light can dissipate as it hits the cockpit which then "spreads in a great arc" and cause temporary blindness.
He asked anyone with information about the recent incidents to contact Essex Police.
He said: "What we're hoping for is to nip it in the bud now and we will be patrolling areas (where) we suspect this is occurring.
"What we want to do is catch somebody and make an example of them."
Related Internet Links
The BBC is not responsible for the content of external sites.