Green Flag awards for more than 30 Essex open spaces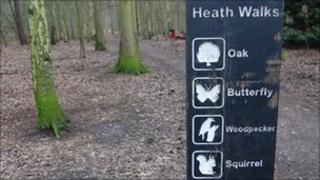 More than 30 parks and open spaces in Essex have been recognised as being among the best in Britain.
The sites have received Green Flag Awards in a scheme led by Keep Britain Tidy, BTCV and GreenSpace.
It means the county has one of the highest number of Green Flag locations in the east of England.
They are among 1,288 locations to receive the awards which recognise well-managed and high-quality spaces that are free to the public to visit.
The awards are given to both council-owned and community or volunteer-run sites.
Essex winners include Great Notley Country Park, High Woods Country Park in Colchester, Pardon Wood Nature Park in Harlow, Priory Park in Southend and Oaklands Park in Chelmsford.
While most have retained their status from last year, the Chelmer Valley Local Nature Reserve has received its award for the first time.
In the Tendring District, Clacton Seafront and Gardens and the Crescent Gardens in Frinton have both retained their flags.
Tendring district councillor Stephen Mayzes, cabinet member for tourism and community life, said: "We are proud to retain our two Green Flags and it is a tribute to all those involved, whether it be the council's own staff or the volunteers.
"[Areas like this] contribute considerably towards people's health, well-being and enjoyment."
This year has seen the highest number of Green Flags given out since the scheme began in 1996.