Former Colchester United stadium homes deal moves ahead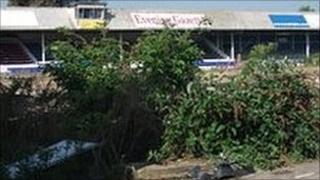 Contracts have been exchanged in a deal that will see the former Colchester United football ground at Layer Road developed into new homes.
Abbey Developments, of Potters Bar, Hertfordshire, plans to build 57 new homes on the site.
The development will include two, three and four-bedroom houses, plus some bungalows and flats and about 20 units designated as affordable housing.
Part of the former pitch will be retained to form a central open space.
Paul Smith, Colchester Borough Council's portfolio holder for resources, said: "The council are pleased to have exchanged contracts on the Layer Road site.
"The proposed scheme will help to develop the local community with the provision of new family homes.
"Following Colchester United's relocation to the fantastic new Weston Homes Community Stadium, it is fitting that we have found an appropriate use for the club's former home."
Colchester United moved to the new £14m stadium in 2008.
The developers have been allowed several months to obtain planning permission. The transaction will complete when this is obtained.