Crimewatch appeal over blocks dropped on A12 in Essex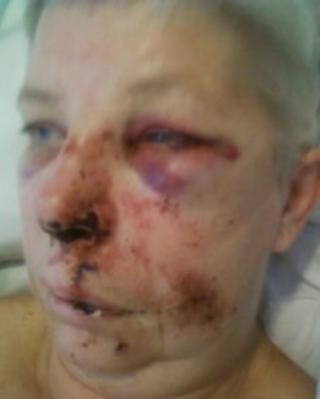 Police have appealed for information on BBC's Crimewatch after blocks were dropped on to two cars from bridges on the A12 in Essex.
Carol Manley, 57, was seriously injured after a 'bucket sized' concrete block was dropped onto the car in which she was a passenger on 1 December.
Lisa Horne, 26, was left shaken when a block was dropped on her car earlier the same night.
Both attacks are being treated as attempted murder by Essex Police.
A reward of up to £3,000 has been offered to find those responsible.
Det Ch Insp Godfrey O'Toole said the investigation is of the highest priority.
Mrs Manley, from Harold Hill in Essex, suffered face and chest injuries when a bollard was dropped on her car from the West Hanningfield Bridge, near Galleywood, as she travelled along the A12 at about 22:00 GMT.
Mrs Manley's husband, Steve, 56, who was driving, escaped with minor cuts and bruises.
Ms Horne, 26, was driving with her mother, Stella, 48, under Fryerning Lane Bridge, near Ingatestone, about 21:25 GMT when a block of granite was dropped on her car, shattering the windscreen.
Police investigating the attacks are trying to determine whether they have any definite links to more than 30 similar incidents on bridges along the A12 in Essex over the past three years.