Hunt for rapist with mud on shoes after Basildon attack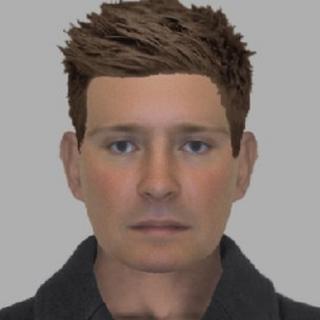 An e-fit picture has been issued of a man who police said would have returned home with muddy shoes after raping a woman in Essex.
The attack happened in Basildon as the 18-year-old walked towards Gyllgrove through the underpass on Cranes Farm Road after 02:00 BST on Monday 14 May.
She was grabbed by a man and dragged up a bank where he assaulted her.
Officers said his parents, girlfriend or housemates may have spotted the mud on his shoes when he returned home.
"This woman had been returning home following a night out at the nearby Festival Leisure Park," DCI Simon Werrett said.
"As a result of the recent weather and the location of the attack, this man would have returned home with mud on his shoes.
"He could live with his parents, girlfriend or housemates so we would appeal to them to contact us if they recall him returning home just before the break of the dawn on Monday with muddy shoes."
The attacker is described as white, 5ft 6in tall, in his early 20s and wearing jeans and a smart, dark grey coat.