Council action threatened over Westcliff Islamic centre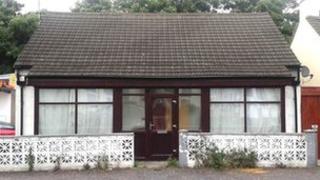 Owners of an Essex bungalow have been threatened with enforcement action over complaints it was being used for religious meetings of up to 150 people.
The Jaafriya Islamic Welfare Centre in Fairfax Drive, Westcliff-on-Sea, had sought permission from Southend Council for a side extension and to use the property for meetings.
But the application was rejected which means the extension must be taken down.
The centre was unavailable for comment.
In his report to the council's development control committee, case officer Matthew Leigh said complaints about the use of the building dated back to 2010.
But when officers spoke with the owners in March 2011 it was claimed the house was used merely for "occasional small meetings".
At that stage, the council decided no further action should be taken.
But further complaints followed from those living in the area. It also emerged that the centre had lodged an application with the council's revenue and benefits team for charity relief on the property.
In its application, the centre described itself as an organisation "providing facilities for religious functions".
Last October, the council sent a planning contravention notice stating its concerns that the house appeared to be used as a meeting place, for which it did not have planning permission.
And in December 2011, council officers found 40 refuse sacks outside the property - a number which "significantly exceeds the number expected for a single dwelling", said Mr Leigh.
Mr Leigh said in his report: "When interviewed on 13 March 2012, local residents alleged that the meetings continued to be held with (estimated) up to 150 people in attendance.
"Significant traffic problems reportedly occurred when vehicles dropped off and picked up attendees often in the early hours."
In April the centre lodged a retrospective planning application for the extension but this has now been refused.
Independent local councillor Martin Terry said: "I received complaints for at least the last 18 months about the volume of people going in and out.
"That has been evidenced by the number of refuse sacks left outside.
"This is not being done on a religious basis. It is a breach of planning rules."
A council spokesman said the centre has 28 days to lodge an appeal.