Dedham Parish Council election ruled 'void' over paperwork error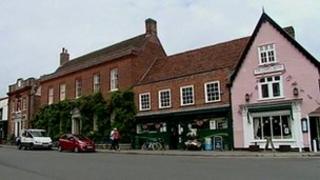 An Essex village has been left without any parish councillors after an "embarrassing" paperwork error led to an election being declared void.
Nine people elected to Dedham Parish Council in a 3 May poll should have signed an "acceptance declaration" before 9 May.
But the "regrettable" mistake, which means the candidates will have to stand again, was not found for three weeks.
Ex parish chairman Roy Laverick said the council had been left in "limbo".
Mr Laverick said: "Obviously what happened is very regrettable and it's embarrassing.
'Gardening leave'
"We're pretty much in limbo. We're effectively on gardening leave."
He said he hoped the nine original candidates would not be opposed, ruling out the need for a second poll that would cost the parish about £1,000.
But if more than nine people put their names forward, the second election will be held.
A Colchester Borough Council spokeswoman said it was working with the parish to resolve the situation.
Under the Local Government Act 1972, the councillors should have signed a "declaration of acceptance of office" before or at the first council meeting following the election.
But they failed to comply with the rule at the 9 May meeting, meaning the council was currently not "operational".
The spokesman said: "When it was brought to our attention, it was our legal duty to inform the parish council."