Maldon housing plans could 'double size of village'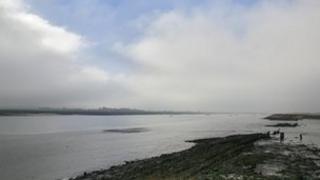 Possible locations for thousands of new homes in the Maldon area have been revealed.
Maldon District Council has earmarked a number of sites for housing during the next 15 years.
But the plans have triggered concerns about whether existing infrastructure will be able to cope.
The proposals, which the council said are designed to ensure "sustainable development" and protect the area, are currently out for consultation.
Four growth areas have been highlighted in the council's options document, which covers 2014 to 2029.
They include 1,250 homes on land south of Maldon, 900 on a site north of Heybridge, 450 near Burnham-on-Crouch and 300 in North Fambridge.
Christine Wakeling, North Fambridge Parish Council's clerk, said the 300 homes proposed could "double" the size of the existing village, which is home to 750 residents.
'Increased traffic flow'
She said the village had just one access road, was within a Site of Special Scientific Interest and had an inadequate sewage system.
She said: "The density of much of the proposed housing is far greater than currently exists in North Fambridge.
"The whole character of the village would be changed.
"Although North Fambridge has a railway station on the Southminster branch line, it has no bus service. Consequently, residents rely on cars.
"The infrastructure will not be able to cope with the increased traffic flow."
In its consultation document, the council said it would upgrade roads in the area, improve medical facilities and improve the sewage system and public transport.
Penny Channer, the council's planning and licensing committee chairman, said: "This is an important part in the next phase of our consultation on our local development plan and I would urge the local community to play their part in shaping our future development."
Consultation on the document ends on 28 August.