Developer buys former Chelmsford Marconi site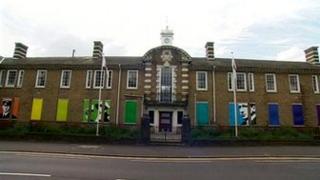 The former Marconi factory site in Essex is to be redeveloped after falling into disrepair.
Developer Bellway wants to build homes, offices, shops and community facilities at the site, which covers about 10 acres near Chelmsford city centre.
The firm said it would consult residents before making a planning application.
Richard Burrows, managing director of the Essex division, said it was a major boost for his company and the city.
"The site has been run down and fallen into disrepair but we intend to promote a major redevelopment which will include the retention and refurbishment of the 1912 Marconi Building for offices," he said.
"We hope to start detailed negotiations with the community and city council over coming weeks, culminating in the submission of a planning application in the latter part of the year.
"We will immediately commence work to ensure the integrity of the 1912 Marconi Building which has been the focus of much debate in recent months."
'Exciting news'
Radio pioneer Guillermo Marconi carried out his research work on the site and built a large electronics and telecommunications business which collapsed in 2006.
Neil Gulliver, cabinet member for planning and economic development at Chelmsford City Council, welcomed the site's redevelopment, especially the commitment to securing its historic status.
"It's exciting news as the site has been in the hands of administrators for the past four years," he said.
"The council is easy about its development but expect it to be predominantly housing but because of the proximity of the railway station there is the possibility of commercial development too.
"Much of the site built in 1912 was housing for Marconi workers and we hope this will be retained and put to good use.
"The new owner will not put in a planning application until a wide consultation has taken place over the next six months.
"I am glad about the strengthening of security to counter recent anti-social behaviour."