Essex County Council admits security breach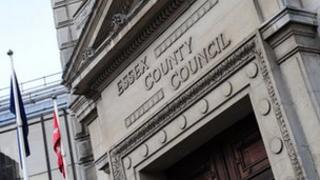 Names, addresses and benefit details of up to 400 people have been compromised in a security breach at Essex County Council, it has been claimed.
Liberal Democrat Mike Mackrory said details of some of the "most vulnerable people" that use the council's services were part of the breach.
Tory-run Essex County Council said the breach was caused by an employee, who sent information to a home computer.
It added it did not believe there was "malicious intent" behind the breach.
The council said: "The information involved is such that identity theft is minimal, however, we are asking those affected to be extra vigilant."
The authority said the 400 people had been told about the security issue.
'Watertight controls'
Mr Mackrory, leader of the opposition, said he was "absolutely horrified this could happen" and said some of the details that were part of the breach were "quite personal".
"They've got to look at procedures and make watertight controls to stop it happening again," he said.
"They've got to be far more careful with the level of employee who has access to this information.
"People will be concerned about what details they give to the council in future."
Essex County Council said the police and the Information Commissioner's Office had been informed.
A council spokesman said: "We can confirm that the investigation centres on an ex-employee who breached our information security policy.
"We are taking this extremely seriously."
The council said such breaches were "extremely rare" and it was taking all possible steps to ensure personal information was safe.
It is believed the employee said to be responsible has been sacked.