Essex Police change anti-social behaviour response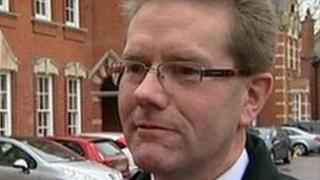 Police criticised for their handling of anti-social behaviour cases are to start asking victims why they are being targeted.
A number of criticisms of Essex Police were made by Her Majesty's Inspectorate of Constabulary (HMIC) in June.
The police have drawn up a new list of questions its control room staff should ask to help prioritise the most urgent cases.
The force says the new questions will improve the way it deals with cases.
In June, a spokesman for the HMIC, said since 2010 there had been "a deterioration in the effective use of police intelligence to help address anti-social behaviour problems".
He said: "The force is also still unable to consistently identify vulnerable victims when they call or those victims who may not have previously contacted police.
'Better communication'
"This means some of these victims may not be getting the extra support they need," the spokesman said.
In his report to the Essex Police Authority, Chief Constable Jim Barker-McCardle said: "All aspects of anti-social behaviour management have been reviewed including call handling, risk assessment, attendance and case management."
He said the new questions - which will be in addition to establishing the facts of each call - would ask if victims had suffered a similar incident in the previous 12 months, whether they felt they were being specifically targeted and why they thought it was happening to them.
"This will improve our initial understanding of the risks associated to the particular victim and therefore better inform how rapidly the incident should be attended," said Mr Barker-McCardle.
The changes announced by Essex Police have been welcomed by Victim Support.
The charity's divisional manager Tom Elliot said a survey it had carried out revealed anti-social behaviour victims in the county "wanted better communication".
"We welcome Essex Police's new anti-social behaviour (ASB) policy as a thorough way of tackling crime and meeting the needs of victims.
"The steps taken to identify repeat and vulnerable victims are particularly encouraging."