Ford job losses 'will hit Warley and Dunton in Essex'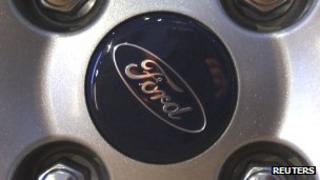 Up to 275 jobs could be lost at Ford sites in Essex as part of the company's redundancy programme, a union claims.
Unite said the jobs were to go at Ford's headquarters at Warley, near Brentwood and its Dunton Technical Centre at Laindon, Basildon.
Ford said 500 jobs would be lost across Europe as part of its drive to reduce costs, but could not confirm which sites would be affected.
It said the job losses would be achieved through voluntary redundancy.
The company said it would also reduce its expenditure on agency workers and "purchased services".
Unite said managerial, supervisory and engineering staff would be affected.
'Excessive workloads'
Roger Maddison, its national officer for the automotive industry, said: "Unite will be asking that its officers and reps have full involvement in this process, which will be voluntary.
"It represents a 10 per cent cut in the 2,500-strong UK managerial and engineering workforce."
He said the union met management on Tuesday and urged them that jobs should not be outsourced from the UK.
Leaders also sought to ensure remaining managerial and engineering staff, after the cuts, did not then have excessive workloads imposed on them.
"Ford has said that it has excess capacity in these areas and we have to recognise the challenging economic conditions that Ford is facing, with losses of $1bn on its European operations this year," Mr Maddison said.
"Naturally, we don't like any loss of employment and we will be negotiating the best possible redundancy packages for those wishing to leave."
Ford employs about 15,000 workers in the UK and has plants at Southampton and Dagenham, among others.
The company said it was implementing three efficiency programmes: one in Germany, one in the UK, and a third for the rest of Europe.
"Any Ford salaried staff separations across all three programmes will be purely voluntary," said a spokesman,