Broomfield Hospital: 615 operations cancelled in last year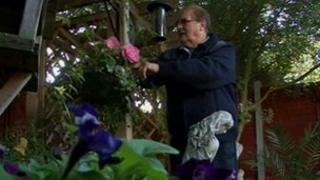 Six hundred and fifteen operations were cancelled at an Essex hospital in the past year for non-clinical reasons such as shortages of beds or staff.
Broomfield Hospital in Chelmsford revealed the figure after cancer patient Brian Smith had surgery cancelled five times.
A hospital spokesman said: "The delay was due to an administration error that failed to flag repeated cancellations."
He apologised and said emergencies can sometimes affect availability of beds.
Broomfield Hospital carried out 45,116 planned operations and procedures over the past year while also dealing with emergencies and urgent cases.
"Occasionally, like all acute hospital trusts, we experience peaks in emergency activity that can impact the availability of beds at a given time.
"The hospital is a trauma centre and a regional centre for burns and plastics emergency patients," the spokesman said.
Patient care failure
He denied that any wards or bed places had been closed because of funding shortages and said they took pride in the cancer treatment service where £1.5m had been spent on new equipment recently.
Mr Smith said one appointment for surgery was cancelled because he had been included on a list for another surgeon.
The spokesman said: "Upon review of detailed case notes, from time to time, it may be a surgeon identifies a colleague who is more suitable for a certain patient case."
But Mr Smith had expressed a preference for his regular consultant to carry out his operation and it was cancelled again.
This resulted in a wait of six months since the first diagnosis for surgery, which is now planned for the end of the month.
The spokesman said: "All surgery should be within referral to treatment timelines of 18 weeks.
"We have failed to provide Mr Smith with the due care for which we apologise."