Domestic abuse plan to focus effort and cut £86m budget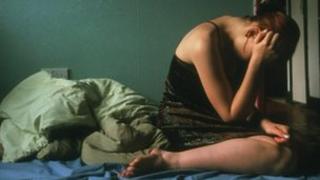 Domestic abuse services in Essex are to be redesigned to focus effort and cut the £86m budget.
Police dealt with more than 32,000 incidents during 2011 and many were referred to specialist agencies.
Incidents ranged from arguments between couples to the murder of his ex-partner and child by David Oakes in Braintree.
The Safer Essex Partnership recommends establishing a multi-agency hub, to coordinate police, county council and abuse specialists, by 2013/14.
The study identifies that witnessing or being subject to violence in the home as a child can lead to problems at school, relationship breakdown and to children going into care.
'Understand causes'
Alcohol and other drugs are used as means of coping with this violence leading to further problems.
A joint approach by agencies to help keep victims safe and to persuade abusers to change their behaviour would cut duplication of effort.
Costs incurred by Essex NHS for treatment of depression, substance abuse, anxiety, sexual infections, and chronic mental illness also need to be cut.
Essex Police outlined the size of their problem in the report and said 19% of murders came from domestic abuse incidents while others resulted in actual bodily harm, rape and serious assault.
The report said: "We risk assess victims. We need to do the same for all perpetrators to understand root causes and motivation.
"We know that accommodation is a key factor for those wanting to escape domestic abuse.
"By working with district councils, landlords and refuges we can reach solutions.
The aim is to set up a hub involving specialists from the police, county council and support agencies to focus effort and reduce costs.