Scout leader Christopher Pimm made Facebook sex advances on boys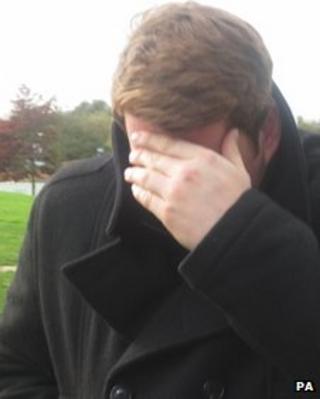 A Scout leader from Essex has been given a three-year community order after a father caught him making sexual advances on Facebook towards his son.
Trainee teacher Christopher Pimm, 24, from Kelvedon Hatch, had explicit conversations with the man's 15-year-old son.
Pimm admitted seven child sex offences at Basildon Crown Court.
Sentencing, Judge William Graham said the offences were more serious because of Pimm's "persistence".
The court heard the father monitored the messages sent between his son and Pimm on the social networking site.
This eventually provided police with enough evidence to arrest Pimm.
Prosecutor Richard Scott said similar approaches to two other boys, aged 13 and 14, were found after the arrest last year.
Lewd suggestions
"The father of one of the boys had been monitoring the contact on Facebook and saw the sexual nature of it," Mr Scott said.
"He became concerned and initially instructed his son to cease all contact.
"But because he had concerns about perceived predatory behaviour, he allowed his son to remain in contact with Mr Pimm and later reported the nature of that contact to police."
Pimm had met all three boys in person either before or after making the sexual approaches.
During the conversations Pimm sent the boys links to internet pornography, questioned them about their sexuality and made lewd suggestions.
When his computer was seized police discovered 851 pornographic images and videos of boys aged between eight and 15.
Pimm admitted three counts of causing children to watch sexual acts, two of inciting a child to engage in sexual activity and two of possessing pornographic images of children.
Peter Marshall, mitigating, said Pimm was an isolated and fragile individual who had voluntarily undergone "psycho-sexual" treatment.
"Very few individuals have the courage to take that first step without the courts assisting them," he said.
Pimm was banned from using the internet without his activity being monitored and ordered to pay £1,000 in prosecution costs.
He was placed on the sex offenders register for five years.