Essex County Council to look at free travel for young idea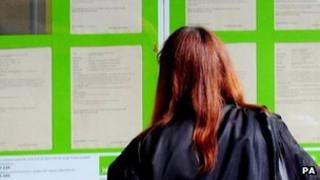 Essex County Council has set up a group looking at giving free travel passes to unemployed young people.
The idea of concessions for those seeking work or an apprenticeship was raised by Liberal Democrat Mike Mackrory.
The Conservative-controlled council has set up a dedicated group to look into the idea.
Giving free transport to about 3,000 young people not in work would cost about £1.1m, the council said.
'Very concerned'
Asked whether such a scheme would be unfair on older people out of work, Mr Mackrory said: "I accept that someone else might feel left out, but at this stage we just want to get the costs together and see whether we can do something.
"There are large numbers of youngsters genuinely looking for work or apprenticeships.
"We are obviously very concerned that young people have a problem travelling to find jobs and apprenticeships and we want to take away any barriers to them."
He said the council would be looking at working with the Department for Work and Pensions and job centres to see whether costs could be shared.