Cancer ward at Essex County Hospital in theft probe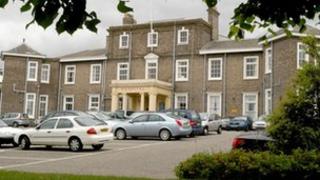 A thief has stolen a television and DVD player used by patients on a cancer ward in an Essex hospital.
Staff at Essex County Hospital in Colchester described the theft, which took place last Wednesday, as "despicable".
The equipment, funded by donations from former patients, was taken from the dayroom of the 16-bed Jefferson Ward.
Hospital matron Donna Booton said: "I couldn't believe it, nothing like this has ever happened before."
She added: "Unlike Colchester General Hospital, we don't have TVs at every bedside and patients on Jefferson and their families like to gather in the dayroom to watch telly and chat."