Eystna Blunnie murder case: Tony McLernon's 'call to father'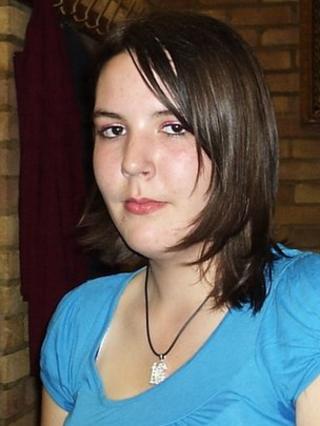 A man accused of beating his pregnant ex-girlfriend to death told his father "I think I've killed Eystna," a court has heard.
Eystna Blunnie, 20, was found with fatal head injuries near her home in Harlow, Essex, on 27 June.
Tony McLernon, 24, Harlow, denies murder and child destruction.
Ian McLernon told Chelmsford Crown Court the comment was made when he called his son but stressed "he often made up stories".
The jury has heard unemployed Mr McLernon, of North Grove, had been in an abusive relationship with Miss Blunnie.
The prosecution's case is that he forced her to the ground and repeatedly kicked and stamped on her.
'Drink to unconsciousness'
His father said he was woken at 3am by a text message from his son, who asked him to call him.
Mr McLernon said when he called back, his son said 'I think I've killed Eystna," and that he was scared.
He added he was not overly concerned because his son often made things up.
The court heard his son had previously told police he was beaten by two men because he had been hit by Miss Blunnie but wanted to protect her.
Mr McLernon said his son would mix Lambrini with cider and drink himself to unconsciousness most days.
Miss Blunnie, who had been due to give birth within days, had suffered a severe brain injury as the result of repeated blows and more than 50 separate injuries. She died in hospital.
The couple met in 2010 and broke up after Miss Blunnie made complaints to police that he had been abusing her, the court has heard.
The trial continues.