Essex patient 'had to go to Bath for scan'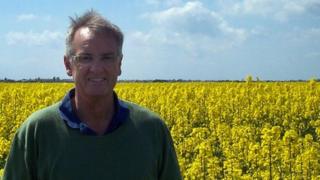 A patient travelled 332 miles for a scan because his local hospital would not initially see him, it is claimed.
Chris Jones, 63, of Rayleigh, Essex, has a rare bone condition and travels each year to the specialist orthopaedic Royal United Hospital in Bath.
He was told he needed a routine scan and thought he could simply go to the nearby Southend University Hospital.
He said when he was referred six months ago Southend said it would not see him, and he eventually travelled to Bath.
He tried to find out why Southend could not see him but got no answers, he said.
Mr Jones also contacted his MP Mark Francois, Conservative member for Rayleigh and Wickford.
'No recent request'
Mr Jones was initially referred to Southend by his GP. After five months he decided to make the 536km round trip to Bath for the scan.
A month later a letter finally arrived from Southend Hospital inviting him to make an appointment.
Mr Jones said the situation "beggared belief".
Mr Jones said: "I was just hoping that by raising the issue it might help others caught up in this kind of farce."
Southend Hospital said it had checked its records and had "received no recent request for a scan for Mr Jones".
The hospital invited him to contact its patient liaison service to discuss the matter.