Essex social worker: Children put in care 'career high'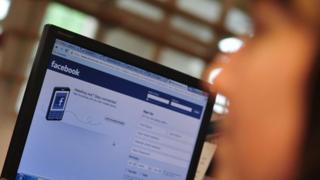 A social worker who described a case in which three children were put in care as a "career high" has been dismissed.
Essex County Council said it had taken "immediate action" after the woman's comments on Facebook were revealed.
She said the "rollicking" given to the parents by the judge in the case was "amazing", adding: "How proud am I?"
Essex County Council said the matter was being treated "extremely seriously". The comments related to a private court case in Chelmsford.
The exact circumstances of the case, which was heard earlier this month, when three children were removed from their home and placed in care, are not known.
Care proceedings are usually carried out in secret.
'Apologised to family'
It is understood the social worker's comments were made on the internet on the day of the case.
The social worker no longer works for the authority, the council said.
"Essex County Council has apologised to the family for what has happened," a spokeswoman for the authority said.
"This is unacceptable and immediate action has been taken.
"All staff have been through formal training about acceptable behaviour and we regularly remind staff of their responsibilities."
The social worker's comments have since been removed.