Essex police domestic violence inquiry details made public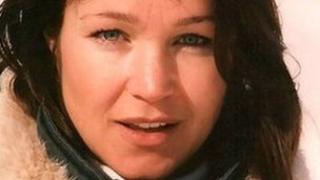 Problems with the way Essex Police handled domestic abuse cases were highlighted in internal reviews as far back as 2009.
The contents of the reviews have been made public following a Freedom of Information request by the BBC.
Two women were murdered by their ex-partners in 2012.
Chrissie Chambers, and her daughter Shania, were killed by David Oakes in Braintree and Jeanette Goodwin of Southend was killed by Martin Bunch.
The move comes following a critical police watchdog report published on Tuesday into the death of Maria Stubbings in 2008.
Ms Stubbings was murdered by Marc Chivers, who had already served a sentence for killing another woman in Germany.
Essex Police said the details of the internal reviews were being made public on its website in the interests of transparency following the publication of the IPCC report.
The internal reports found the force's domestic abuse units did not have enough resources and there was "unacceptable risk" to the public.
Chief Constable Stephen Kavanagh said: "The force has accepted that its response in the past to domestic abuse incidents has lacked consistency and there have been organisational failings.
"Much has changed since these tragic deaths and we have taken on board the recommendations of the IPCC reports with many already in place.
"It is one of the biggest challenges we face - every day we deal with an average of 80 incidents - each one complex."