Harwich robber flees after he is bitten by woman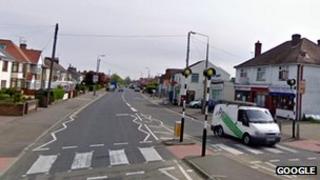 A woman fought off a would-be robber by biting him, police said.
Detectives said the man was left with teeth marks on his hand after the robbery attempt at a zebra crossing in Ramsey Road, Harwich on Tuesday.
The man threatened to hurt the 22-year-old woman unless she handed over her money.
But she refused and, as they grappled on the floor, she bit the man, who is also in his 20s, and he ran away.
Det Con Roger Henderson of Essex Police said: "This incident is so shocking as it took place in broad daylight and on a very busy section of road."