Essex University students get 'extreme tweet' skills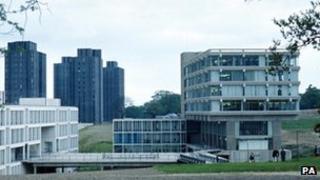 A university team says getting students to relay ideas in just 10 words has improved reading and writing skills.
Essex University has held workshops in what it calls "extreme tweeting" - so named because it resembles Twitter's 140 character limit.
Feedback from students involved in the Micro-fiction Project had been positive, the university said.
Richard Yates, joint project leader said writing concisely could "really help" in discussions or essays.
Mr Yates said: "We are looking at how 'micro-fiction' can be used to increase students' ability to write concisely, read critically, and manage assignments efficiently.
"We started trialling our workshops with students from the Faculty of Humanities and Comparative Studies and have been getting fantastic feedback.
"We feel this approach could be applied successfully in other areas.
"We have also seen how 'micro-fiction' can help someone understand a very complex piece of text as they are forced to extract the big ideas and then synthesise the most important points into just 10 words or fewer."