Eystna Blunnie murder: 'Wrong' life and death decision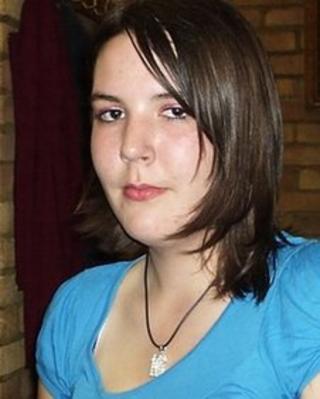 It was a life or death decision whether or not to prosecute a violent man from Essex who was by his own admission severely addicted to alcohol.
But the Crown Prosecution Service (CPS) got it wrong, deciding not to prosecute Tony McLernon as more evidence was needed.
He was questioned after trying to strangle his former girlfriend Eystna Blunnie and was set free to kill.
The CPS has apologised to the family because he went on to murder the pregnant woman and her unborn child two months later.
Ms Blunnie, from Harlow, was just days from giving birth when she was attacked by McLernon, who boasted to the court about drinking a cider and wine concoction.
He was later jailed for life for murder and child destruction.
Slender evidence
The CPS admitted it should have taken action when the violence first came to their attention in April last year.
Essex Police also renewed its commitment to investigating cases of domestic violence and said it worked closely "with the CPS in the investigation of these often difficult cases".
A spokeswoman said: "We have looked closely at this incident together with the CPS and with them are keen to ensure every opportunity is taken to prosecute offenders for offences of domestic violence."
At McLernon's trial, Ms Blunnie's parents carried a teddy bear into court and said it was in memory of the granddaughter they would never meet.
They also agreed to talk to Grace Ononiwu of the CPS to review the case and ask her questions that were never covered in court.
Ms Ononiwu said the lawyer reviewing the evidence of McLernon's attempted strangulation decided the evidence was too slender to obtain a conviction.
She said: "My review established that had further inquiries been made by police, of the history of Mr McLernon, that outcome would have been different."
But she also warned that had a different decision been made in the April there would have been "no guarantee, even with hindsight, it would have altered the outcome of that tragic incident or what happened in June."
Degraded women
That was when McLernon made the fatal attack on his ex-girlfriend.
Ms Ononiwu went further and said all the agencies involved had lessons to learn and she had decided to speak out.
"Mr and Mrs Blunnie and the public need to know the rationale behind our decision," she said.
"I was grateful to meet Mr and Mrs Blunnie."
The judge described McLernon as a man who would control, dominate, degrade and bully women.
He stated it was clear he had brutally and repeatedly attacked Ms Blunnie.
In March, McLernon was jailed for life at Chelmsford Crown Court and will serve a minimum of 27 years before he is eligible for parole.