Newham Borough Council to review Brentwood flats ruling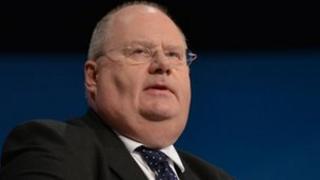 Council managers who sent residents repair bills of nearly £50,000 each should foot the costs from their own pockets, an MP says.
A tribunal found the bills sent to people living in a block of flats in Brentwood were "excessive".
Eric Pickles, Conservative MP for Brentwood and Ongar, said he was "shocked" by the case.
Newham Borough Council said it was reviewing the Leasehold Valuation Tribunal's judgement.
The work in Eastham Crescent was carried out by the council, which owns the building and is responsible for maintaining the communal areas.
'Reviewing the judgement'
One of those sent a repair bill was a 93-year-old woman. Her family said she was "shaking" with fear at not being able to pay.
The tribunal found some of the repairs - including a new roof - were unnecessary and has now reduced the bills to around £15,000 per tenant.
Mr Pickles said the council should compensate residents for the emotional damage the case has caused.
He accused the council of negligence in not ensuring all works were either necessary or, in some cases, actually carried out.
"Maybe their top officers should take a pay cut to pay for it," he said.
A council spokesman said: "We are currently reviewing the judgement from the Leasehold Valuation Tribunal and once we've looked closely at the information provided by the judge, we will determine what action to take next."