Mark Golds jailed for life for Claire Parrish murder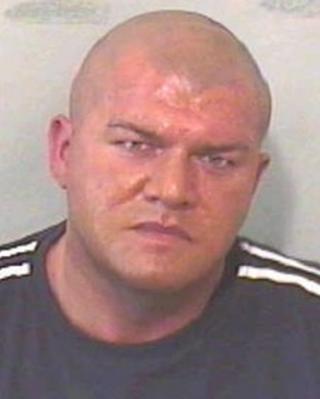 A man who murdered a mother of four in Essex after she ended their relationship has been jailed for life.
Claire Parrish, 37, was attacked at her home in Copshall Close, Harlow, in July and died of a blunt force trauma injury to the abdomen.
Mark Golds, 46, also of Copshall Close, was found guilty of her murder by a jury at Chelmsford Crown Court.
The judge told Golds, who admitted manslaughter but denied murder, that he must serve a minimum of 15 years.
The trial heard Golds killed Ms Parrish hours after she told him she wanted to end their relationship because of the violent way in which he "controlled" her.
'Sheer hell'
However, no incident of domestic violence was ever reported to police.
The family of the victim said Ms Parrish's two elder children constantly have panic attacks, her two younger children are constantly distressed and her grandson did not understand why he would not see her again.
A statement from the family said: "These 10 months have been sheer hell.
"This monster has not only murdered Claire, but he has destroyed her family.
"He has now been sentenced and will have many years to reflect upon the utter distress he has caused to many people."