Essex firefighter Martin Sibley inquest opened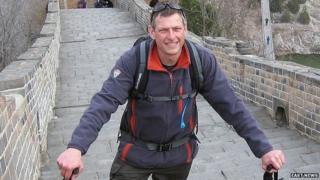 A firefighter who "dedicated his life to the community" was found hanged at his home in Essex, an inquest heard.
Martin Sibley, 48, of Colchester, was pronounced dead by paramedics on Monday afternoon.
The inquest heard Mr Sibley had been "spoken to" by police "shortly before his death".
The police investigation is into sex abuse claims within the fire service dating back to the 1980s. The inquest was adjourned to a later date.
'Potential criminal activity'
During the brief hearing, the coroner's officer Lindsey King told how a post-mortem examination found Mr Sibley had died by suspension.
Coroner Caroline Beasley-Murray was told the Independent Police Complaints Commission had been informed of Mr Sibley's contact with police and was "satisfied that the force could investigate locally".
Essex Police has said the death was not suspicious.
They said they had spoken to a "number of people" but no arrests had been made.
A fire service spokesman said the investigation was continuing.
"During an internal investigation, senior managers were made aware of allegations of potential criminal activity within the service," the spokesman said.
It is understood Mr Sibley began his career as a firefighter in Thurrock and moved to Colchester in 1991, where he worked ever since.
Francis Beckett, of the Fire Brigades' Union, said: "Essex firefighters are shocked and saddened at the death of a long-serving and widely respected colleague, and our thoughts are with his family."