Dead man pulled from sea at Southend identified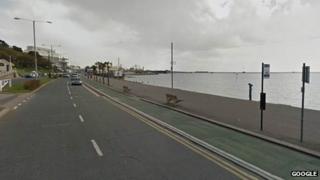 A man who died after being pulled from the sea off Southend has been identified.
He was spotted in the sea off Western Esplanade and brought ashore by police and lifeboat crews on Friday night.
He was carrying no personal documents and police issued an appeal for witnesses after a fingerprint check failed to identify him.
Essex Police said he was identified through missing persons records and his death was not suspicious.
A police spokeswoman said the family of the man, in his early 20s, was being informed and details of his death were being referred to the coroner.
The man was pulled from the sea at about 21:00 BST and died after attempts to resuscitate him failed.
He has not yet been named.