Village green bid for concrete Mistley quay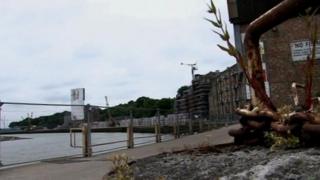 A public inquiry is under way into an application to get a concrete quay declared a village green.
The village green status bid follows a row over a fence put up five years ago by the owner of Mistley Quay, in Essex.
Landowner TWL claims its fence is both lawful and essential for public safety.
But campaigners, who say it is an eyesore which restricts access, have applied for village green status in the hope it will force TWL to remove the fence.
Village greens are protected under the law from "damage" to their use as a place of enjoyment, exercise or recreation.
The campaigners say the quay has been used for recreation for more than 60 years.
The inquiry, under way at Mistley Village Hall, is expected to last four days.
The inspector hearing the village green application will produce a report for Essex County Council which will then decide the matter.