Pissarro painting to be sold for Essex County Council care bill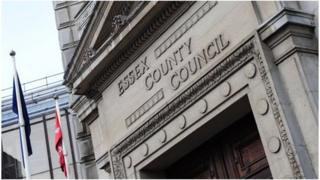 A valuable painting can be sold to pay for its elderly owner's care, a judge has ruled.
The decision by District Judge Anselm Eldergill means Essex County Council can put the work by Lucien Pissarro up for auction.
The Court of Protection, which said the man could not be identified, also confirmed his home could be sold.
The court heard his monthly care home fees were about £400 and the man had a yearly cash shortfall of £15,000.
The painting - the 1906 work "Stratford-upon-Avon sunset" - is thought to be worth between £20,000 and £30,000.
'High level of service'
The man's son had initially objected to possessions being sold.
But he told the court on Friday in a statement he had changed his mind.
The Court of Protection is part of the High Court and analyses issues involving vulnerable and sick people. Hearings usually take place in private.
Judge Eldergill said the man was moved into a care home after surgery.
The judge said a local authority had been appointed to make decisions for the man because he had been found to "lack capacity".
"The court is wholly satisfied that the county council has provided (the pensioner) with a very high level of service," said the judge.