Airport 'meet and greet' parking warning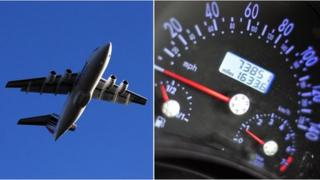 Holidaymakers using "meet and greet" airport parking firms have returned to find hundreds of miles added to their car's mileage, it has emerged.
The services involve meeting a company representative at an airport and then handing over the keys.
The firms take the car away and bring it back on the traveller's return to the airport.
Essex Trading Standards said it had received complaints of unexpected mileage, damage and content theft.
'Field or street'
Roger Walters, Essex County Council's cabinet member for trading standards, said: "There are so many things to arrange when you are going on holiday that it is easy to look at car parking online and concentrate on price or availability rather than reading the small print.
"If you look closely some companies offering 'meet and greet' services do not have full contact details on their websites so you have no way of making contact if you have a complaint.
"In some cases claims of secure parking can actually mean a field or a street near to the airport.
"Our advice is to use the official airport car parking facilities or use a 'meet and greet' service provided by a 'Buy With Confidence' trading standards approved business."