Southend Airport files £400k utility bill claim against club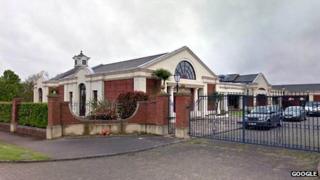 Southend Airport is suing a private members club for nearly £400,000 it claims it is owed.
The claim lodged against the five-star Athenaeum Club is for cash alleged owed for water and electricity.
In papers filed at Southend County Court, the airport said it is owed £216,870 for water and £173,712 for electricity.
The airport would not comment on the case. The club said it was convinced the "claim will be dismissed".
The club, which has a swimming pool, sauna and steam room, said there were two main water pipes in the area, one belonging to the airport and the other belonging to Essex and Suffolk Water.
The club said it takes its water from the water company but the airport claims the water supply has come from its pipe.
The electricity bill, it is understood by the club, relates to an alleged quadrupling of the electricity unit cost by the airport for which it is seeking back-payment.
The airport sells electricity from its own supply.
A spokesman for the club added: "All invoices presented for electricity from the year 2002 have been duly settled on time and in full without default.
"The Athenaeum Club is confident that this claim will be dismissed in due course when conclusive evidence is considered ".