Braintree District Council does U-turn on cameras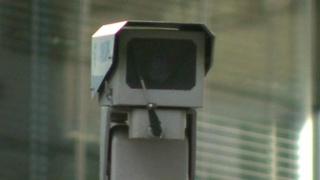 A council in Essex is to invest £40,000 in its CCTV system - just weeks after considering scrapping it altogether.
Conservative-controlled Braintree District Council was proposing to withdraw the surveillance system to save £5,000.
But after consultation with local businesses the council has decided to retain cameras in the town.
Leader of the council, Graham Butland, said the council would pay for the cameras from its reserves.
Brenda Baker, general manager of the shopping centre George Yard and organiser of the Braintree Against Retail and Business Crime Group (BARC), said she was pleased the authority had decided not only to keep but to upgrade the cameras.
"It [CCTV] works. It deters and detects people who do things the rest of us suffer from.
"We catch people who are doing things wrong because we watch people."