Southend air show revival effort 'postponed' until 2015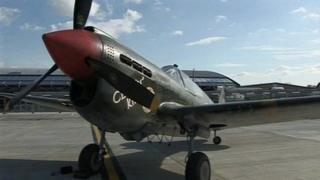 Organisers of a planned Essex air show say they will not be able to stage the event this year because they have not raised enough money.
Southend Borough Council cancelled the Southend Air Show and Military Festival last year due to budget constraints.
A group of volunteers campaigned to run the event privately.
They have announced how despite raising £185,000 for the show, they remain £35,000 short of the amount needed to stage the event this year.
The group hopes to run the air show in 2015.
John Delaney, one of the organisers, said: "It was always going to be a huge task to put everything together within nine months so although I am disappointed we ran out of time for 2014 I am still delighted with what we have achieved so far."