Essex children's services rated 'good' by Ofsted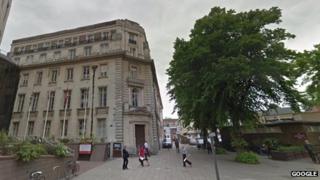 Further improvements are needed to safeguard children in need of help and protection in Essex, Ofsted has said.
An inspection of the county's children's services earlier this year has rated them overall as "good", but highlighted some areas of concern.
Information to identify and prevent sexual exploitation or trafficking should be shared, inspectors said.
They paid tribute to improvements made since an inspection in 2010 labelled the services as "inadequate".
Ofsted praised the "consistent, high-quality service" offered to children in care and the role of social workers to "quickly identify and provide immediate positive help and support for children and families".
Dick Madden, cabinet member for children's services, said the improved rating overall was "incredibly high praise for all those social workers and employees that have worked tirelessly to improve services for Essex children."
He added: "Over the past three years we have been on a continuous improvement journey to ensure children in Essex are safe, supported and protected."
The council said the Ofsted report showed it was "on the right path to ensuring our services are ultimately outstanding."