Essex forced Caesarean baby girl adopted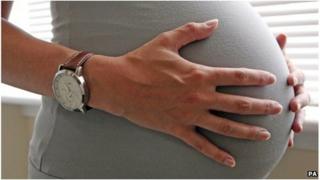 The daughter of a woman forced to give birth by Caesarean section has been adopted by "good and loving people", it has emerged.
The baby of Italian Alessandra Pacchieri, 35, was taken into care by Essex County Council in 2012.
Ms Pacchieri, who has bipolar disorder, was in Essex to attend a training course when she was sectioned.
Sir James Munby, president of the High Court Family Division, has disclosed the child has now been adopted.
Other options 'exhausted'
Lawyers for Ms Pacchieri had claimed her treatment was "brutal".
While in Britain she stopped taking her medication, had a panic attack and in June 2012 was sectioned under the Mental Health Act.
In August, the health trust gained permission from the courts to deliver her unborn baby by Caesarean.
The baby was then taken into care.
The county council said other options had been "exhausted" before it pursued adoption.
The adoption order, Sir James said, was made on 1 April this year.
He said: "This is the final chapter in the litigation relating to Alessandra Pacchieri and her daughter P."
'I love my daughter'
Child P, who must not be identified, was born in August 2012 after a health trust looking after Ms Pacchieri since June 2012 under the Mental Health Act made the application to the courts for the C-section because of concerns about risks to mother and child.
The final email from the mother to the court which arrived on 28 March this year did not challenge the adoption of her daughter in the UK but said: "I wish for my daughter the best.
"Me personally I am trying to forget this bad experience I had in England.
"I love my daughter and I pray to see her one day again."