NHS Central Eastern Commissioning Support Unit to fold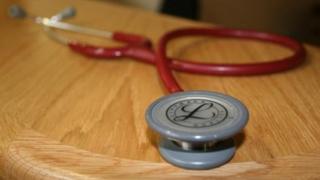 A body supporting NHS groups in the eastern region is to fold at the end of September.
The Central Eastern Commissioning Support Unit sells its services to clinical commissioning groups (CCGs) in Essex and Hertfordshire.
The unit, which employs about 750 staff, supplies IT, human resources, financial and contract services.
Its managing director David Stout said many CCGs planned to take back some of its services and run them in-house.
Less income from its customers would leave it "without critical mass for some key services", he said.
He said front-line health services should not be affected.
Neighbouring units are in talks about taking over contracts from Central Eastern, which last year had a turnover of more than £50m.
CCGs replaced primary care trusts in 2013 and buy health services for their local communities.
Mr Stout said: "We will continue to operate in our current form until the end of September 2014 but have sought to establish alternative means of supplying services to our customers from October onwards."
Redundancies, he said, were the last resort but could not be ruled out.
The support unit has set up a "transition oversight committee" to transfer services not taken in-house by CCGs to the Central Southern and North and East London CSUs.