Stolen phone in Colchester sends mystery 'selfie'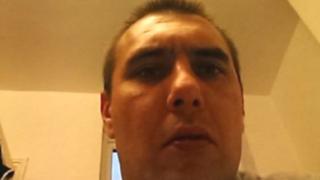 A stolen mobile phone has emailed a "selfie" of a mystery man back to its owner.
Essex Police said they were now keen to talk to the man in the photo.
The HTC phone was stolen from an unidentified student's coat pocket while he was walking in Wivenhoe Park, Colchester, on Thursday evening.
The phone was fitted with a security device which automatically took a photo when the wrong PIN code was entered into the device.
A police spokesman said the man holding the phone had probably inadvertently taken the "selfie" when an incorrect security code was entered several times.
The student, whose email account was linked to the security device, then contacted police.