Officers face possible action over blasting out rap song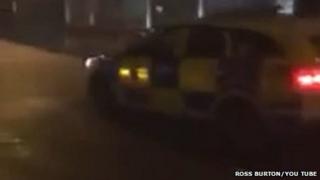 Two police officers who blasted out a rap song from their Essex patrol car late at night could face disciplinary action, the force has confirmed.
An investigation was started after a film was posted on YouTube showing the car in Chelmsford with KRS-One's Sound Of Da Police being played.
A senior officer is to decide if action will be taken against the officers.
A spokesman said the two officers had been identified for a report on their "behaviour and activity".
The YouTube clip has been viewed more than 180,000 times.