Basildon Council election: Could the two-party fight soon be over?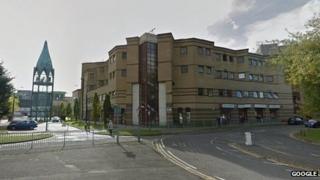 For 40 years the battle for control of Basildon Council has been a two-way fight between Labour and the Conservatives.
Each party has won nine elections. But that could all soon change, as UKIP are now a serious electoral force in Essex.
The party won nine seats on Essex County Council last year, putting them on an equal footing with Labour and the Liberal Democrats as the official opposition.
And it has put the party in a buoyant mood ahead of the vote on Thursday.
The secretary of the party's Basildon branch, Kerry Smith, claims they are going to "smash" the other parties.
"Every Conservative and Labour activist I speak to is fuelled by sheer panic," he said. "They didn't expect us to make any gains in the county elections, and we did."
And he makes a bold claim: "With the support of the European elections, echoing the UKIP message, I think we're going to take everything on the council. This might be a UKIP-led minority administration."
While he may be over-optimistic, there is no doubt that his rivals are worried.
The Conservative leader of Basildon Council, Tony Ball, admits the Tories could lose the majority they've held for the last decade.
He says he is "very hopeful" that the Conservatives will retain control of the council but admits that "there's everything to play for".
"We do have the unknown of UKIP, and the difference that they will make locally with the European elections being on the same day will be a very interesting dynamic," he said.
But he added: "I am clear that if we can get our message across that what we have delivered in the past 10 years as Conservatives in Basildon [and] if people think back to what Basildon was like under Labour, then I am very hopeful that people will vote Conservative."
Labour hope to win enough seats to take overall control of the council away from the Tories.
Their leader, Nigel Smith, says he expects "we will have even more councillors and we will have a very strong voice indeed" on the council.
But he also admits that they may lose votes to UKIP.
"People are angry, they are upset at the way they've been treated," he said. "And sometimes it's easy for people to be beguiled by a supposedly new group and saying 'well, we're not really politicians'".
The Liberal Democrats are currently a small force in Basildon. Their two councillors are also a couple: husband-and-wife team Geoff and Linda Williams.
And Mr Williams is philosophical about the prospect of making any gains at this election.
"We've been an even smaller force in the past, and we've also been part of the administration in the past. I think as Liberal Democrats we've been used to the ups and downs, the slings and arrows of outrageous political fortune. I don't think that's going to change."
But for the other parties, change is almost certainly around the corner. But exactly what shape that change will take is far from clear.