Colchester park murder Crimewatch appeal yields 'new evidence'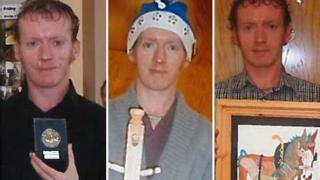 Police investigating the murder of a man stabbed 102 times in Essex say they have received new evidence following a following a BBC Crimewatch appeal
James Attfield, 33, who was brain-injured after being hit by a car four years ago, was found dead in Castle Park in Colchester on 29 March.
Police say they had a number of calls after Monday's programme, at least one of which has provided new evidence.
Two men arrested by police on Monday are still being questioned.
The arrested men, both aged 33 and from Essex, are being held in connection with the murder of Mr Attfield, of Colchester.
They are also being questioned about a separate attack on a footpath near Leisure World in Colchester on Saturday.
Police took 15 calls after the Crimewatch programme. They say one caller provided new information about Mr Attfield's whereabouts prior to his death.