Southend hospital's A&E department 'one of worst in country'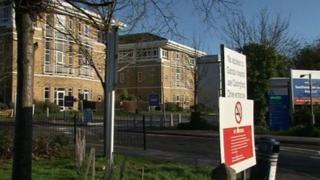 A health watchdog is taking further action at Southend University Hospital NHS Trust to improve "one of the worst performing Accident and Emergency departments in the country".
Monitor has ordered the trust to take a series of urgent steps after it failed to make improvements in services.
The watchdog has ordered the trust to implement a credible plan to improve A&E services.
The trust said it is working with Monitor to improve services.
Monitor's regional director Adam Cayley warned: "This trust has had one of the worst performing A&E departments in the country. It has also failed to see other patients who have been referred for treatment quickly enough.
"It is unacceptable that patients have to wait. Monitor will not hesitate to step in and make changes to the leadership if the trust does not improve its services for its patients."
Monitor has called for the trust to develop a plan to improve the speed with which non-emergency patients receive treatment and to boost its clinical and management teams.
'Effectiveness review'
It argued that keeping patients waiting too long for both emergency treatment and routine operations was a symptom of wider problems with the way the trust is led.
They also said they were concerned about the stability of its executive team, which has had a very high turnover of members in the last two years.
The watchdog has also asked the trust to review the effectiveness of its board to see if it is fit for purpose.
The trust has been working with Monitor to tackle the issues since being found to be in breach of its licence in December 2012.
Problems with meeting the A&E target at the end of the last financial year meant the trust breached undertakings on its licence that the target would be met by the end of year, resulting in further conditions and requirements now being imposed.
Southend University Hospital NHS Foundation Trust chairman Alan Tobias, who insists the trust has started to turn around its emergency care performance, said: "We believe we are now in a much stronger position to tackle these issues and will be working hard to achieve all the undertakings and requirements we have set out with our regulator.
"I am under no illusion and want to assure our local community we must and will get this right because it is in the best interests of our patients, which is what drives the board and the trust."