Senior Essex coroner Caroline Beasley-Murray warned over delay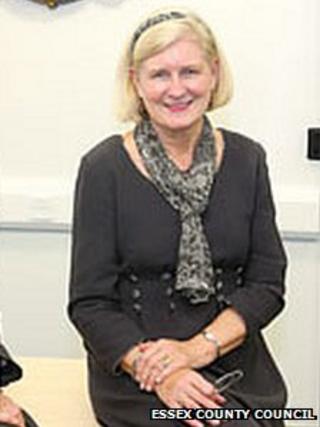 The senior coroner for Essex has been issued with a misconduct warning.
The warning follows a complaint against Caroline Beasley-Murray over a delay in scheduling an inquest.
The Lord Chancellor and Lord Chief Justice found her actions - which included failing to keep those involved in the case updated - amounted to misconduct.
The Judicial Conduct Investigations Office (JCIO) claimed improvements had been made.
The JCIO has yet to state which case the complaint referred to or when it was made.
Mrs Beasley-Murray, who was issued with a warning about her future conduct, has not commented on the warning.
A spokesman for the senior coroner said: "Inquests are an emotional and sensitive time and we seek to minimise any delays that may occur.
"In this instance, the availability of expert reports resulted in a delay in the conclusion of the inquest
"The HM Senior Coroner for Essex has since spoken to the family, the inquest has been successfully concluded and the family had requested that the complaint was withdrawn."