Essex Police say teenage girl was raped after school party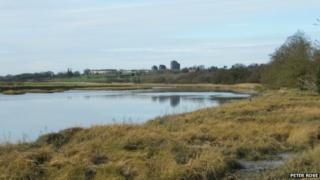 A teenage girl was raped while walking home from a beach party to celebrate the end of the school year.
The victim was walking alone down the Wivenhoe Trail, a footpath which runs alongside the River Colne.
She and a friend had been to the party in Alresford, Essex, before the attack on Tuesday at 23:30 BST.
Essex Police said the attacker ran off when a group of young men heard the girl's screams for help. The rapist was in his mid or early teens.
Det Insp Terri Hooke said: "We want to hear from anyone at the beach party who might have information about the suspect.
"We also need to talk to the young men who ran to help the girl when she started screaming."
The attacker is thought to have blond hair and be of medium build.